Discussion Boards

Open Menu

Discussion Boards

Open Menu

Blogs

Open Menu

HP Notebook Battery Recall and Replacement

Open Menu

HP Notebook Battery Recall and Replacement

Open Menu

In cooperation with various government regulatory agencies, HP has announced an expansion of its June 2016 worldwide voluntary safety recall and replacement program for certain notebook batteries. Additional batteries are affected.
>

>

>

Top reasons to become an HP Expert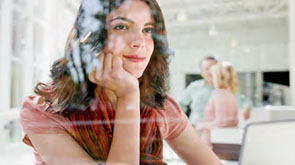 It's great to be an HP Expert
Earning the opportunity to participate in the HP Expert Program is an immensely rewarding experience. There aren't many other places where you can proudly share your expertise and passion for HP products and all things tech. When you start easing people's frustration and making their lives easier, you'll understand how much your knowledge really matters, and you may even get that "pay-it-forward" feeling.
Be a hero
HP customers rave when they get a quick solution to their technology-related questions. Use your expertise to help others and make their day.
Influence new HP products
HP is known for innovation but that doesn't happen without valuable customer feedback. As an HP Expert, we look to you for insight.
Connect with peers
Become a member of HP's inner circle and connect with other HP fans and employees who are equally passionate about technology.
Learn more, do more
There's no substitute for experience. As an HP Expert, you'll increase your skill set and become even more tech-savvy than you were before. Can you be stumped? There is only one way to find out.
Make history, help others
Join us at HP Expert Days—the biggest online tech-support party with a fan base that increases each year. More and more consumers are registering to get help, and more and more experts are participating to meet other experts and enjoy the camaraderie.
Satisfy your competitive streak
Channel your inner Olympian and compete against other HP Experts in contests and games to earn badges and points, and get the kind of satisfaction that only comes from winning.
Build global relationships
From Boston to Bangkok, don't miss the chance to gain global perspective as a member of HP's important global support community.
Walk the red carpet
Make connections, gain insights, and enjoy recognition from HP and the tech community during worldwide Expert 'Meet-Ups' and at the annual HP Social Support Summit for top Forum contributors.
Get rewarded
Through our HP Experts, we connect with our customers and provide them with essential support—that's something we value.
Register today to begin your journey.