Configuring more than one custom ringtone on IP 430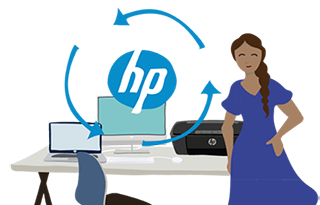 Create an account on the HP Community to personalize your profile and ask a question
Your account also allows you to connect with HP support faster, access a personal dashboard to manage all of your devices in one place, view warranty information, case status and more.

Anonymous
Not applicable
HP Recommended
I have IP 430's and IP 650's, and I'm trying to configure multiple custom ringtones. The file formats for the wav files are identical. I've configured sip.cfg (below) for the three files, and they all work on the 650's but only the first one works on the 430's (the other two will play the generic ringtone). The SIP version is 3.2.3.1734.
What prevents the other two from working on the 430's?
<sampled_audio saf.1="" saf.2="weezer.wav" saf.3="warchant.wav" saf.4="fox.wav" saf.5="" saf.6="" saf.7="" saf.8="" saf.9="" saf.10="" saf.11="" saf.12="" saf.13="" saf.14="" saf.15="" saf.16="" saf.17="" saf.18="" saf.19="" saf.20="" saf.21="" saf.22="" saf.23="" saf.24=""></sampled_audio>
<sound_effects se.stutterOnVoiceMail="1" se.appLocalEnabled="1">
<patterns>
<RINGER>
<SILENT se.pat.ringer.1.name="Silent Ring" se.pat.ringer.1.inst.1.type="silence" se.pat.ringer.1.inst.1.value="0" />
<LONG_SINGLE_A3Db3_MAJOR_WARBLE se.pat.ringer.2.name="Low Trill" se.pat.ringer.2.inst.1.type="chord" se.pat.ringer.2.inst.1.value="31" se.pat.ringer.2.inst.2.type="chord" se.pat.ringer.2.inst.2.value="35" se.pat.ringer.2.inst.3.type="chord" se.pat.ringer.2.inst.3.value="31" se.pat.ringer.2.inst.4.type="chord" se.pat.ringer.2.inst.4.value="35" se.pat.ringer.2.inst.5.type="chord" se.pat.ringer.2.inst.5.value="31" se.pat.ringer.2.inst.6.type="chord" se.pat.ringer.2.inst.6.value="35" se.pat.ringer.2.inst.7.type="chord" se.pat.ringer.2.inst.7.value="31" se.pat.ringer.2.inst.8.type="chord" se.pat.ringer.2.inst.8.value="35" se.pat.ringer.2.inst.9.type="chord" se.pat.ringer.2.inst.9.value="31" se.pat.ringer.2.inst.10.type="chord" se.pat.ringer.2.inst.10.value="35" se.pat.ringer.2.inst.11.type="silence" se.pat.ringer.2.inst.11.value="3000" se.pat.ringer.2.inst.12.type="branch" se.pat.ringer.2.inst.12.value="-11" />
<SHORT_DOUBLE_A3Db3_MAJOR_WARBLE se.pat.ringer.3.name="Low Double Trill" se.pat.ringer.3.inst.1.type="chord" se.pat.ringer.3.inst.1.value="31" se.pat.ringer.3.inst.2.type="chord" se.pat.ringer.3.inst.2.value="35" se.pat.ringer.3.inst.3.type="chord" se.pat.ringer.3.inst.3.value="31" se.pat.ringer.3.inst.4.type="chord" se.pat.ringer.3.inst.4.value="35" se.pat.ringer.3.inst.5.type="silence" se.pat.ringer.3.inst.5.value="200" se.pat.ringer.3.inst.6.type="chord" se.pat.ringer.3.inst.6.value="31" se.pat.ringer.3.inst.7.type="chord" se.pat.ringer.3.inst.7.value="35" se.pat.ringer.3.inst.8.type="chord" se.pat.ringer.3.inst.8.value="31" se.pat.ringer.3.inst.9.type="chord" se.pat.ringer.3.inst.9.value="35" se.pat.ringer.3.inst.10.type="silence" se.pat.ringer.3.inst.10.value="2000" se.pat.ringer.3.inst.11.type="branch" se.pat.ringer.3.inst.11.value="-10" />
<LONG_SINGLE_C3E3_MAJOR_WARBLE se.pat.ringer.4.name="Medium Trill" se.pat.ringer.4.inst.1.type="chord" se.pat.ringer.4.inst.1.value="34" se.pat.ringer.4.inst.2.type="chord" se.pat.ringer.4.inst.2.value="38" se.pat.ringer.4.inst.3.type="chord" se.pat.ringer.4.inst.3.value="34" se.pat.ringer.4.inst.4.type="chord" se.pat.ringer.4.inst.4.value="38" se.pat.ringer.4.inst.5.type="chord" se.pat.ringer.4.inst.5.value="34" se.pat.ringer.4.inst.6.type="chord" se.pat.ringer.4.inst.6.value="38" se.pat.ringer.4.inst.7.type="chord" se.pat.ringer.4.inst.7.value="34" se.pat.ringer.4.inst.8.type="chord" se.pat.ringer.4.inst.8.value="38" se.pat.ringer.4.inst.9.type="chord" se.pat.ringer.4.inst.9.value="34" se.pat.ringer.4.inst.10.type="chord" se.pat.ringer.4.inst.10.value="38" se.pat.ringer.4.inst.11.type="silence" se.pat.ringer.4.inst.11.value="3000" se.pat.ringer.4.inst.12.type="branch" se.pat.ringer.4.inst.12.value="-11" />
<SHORT_DOUBLE_C3E3_MAJOR_WARBLE se.pat.ringer.5.name="Medium Double Trill" se.pat.ringer.5.inst.1.type="chord" se.pat.ringer.5.inst.1.value="34" se.pat.ringer.5.inst.2.type="chord" se.pat.ringer.5.inst.2.value="38" se.pat.ringer.5.inst.3.type="chord" se.pat.ringer.5.inst.3.value="34" se.pat.ringer.5.inst.4.type="chord" se.pat.ringer.5.inst.4.value="38" se.pat.ringer.5.inst.5.type="silence" se.pat.ringer.5.inst.5.value="200" se.pat.ringer.5.inst.6.type="chord" se.pat.ringer.5.inst.6.value="34" se.pat.ringer.5.inst.7.type="chord" se.pat.ringer.5.inst.7.value="38" se.pat.ringer.5.inst.8.type="chord" se.pat.ringer.5.inst.8.value="34" se.pat.ringer.5.inst.9.type="chord" se.pat.ringer.5.inst.9.value="38" se.pat.ringer.5.inst.10.type="silence" se.pat.ringer.5.inst.10.value="2000" se.pat.ringer.5.inst.11.type="branch" se.pat.ringer.5.inst.11.value="-10" />
<LONG_SINGLE_WARBLE_1 se.pat.ringer.6.name="High Trill" se.pat.ringer.6.inst.1.type="chord" se.pat.ringer.6.inst.1.value="51" se.pat.ringer.6.inst.2.type="chord" se.pat.ringer.6.inst.2.value="52" se.pat.ringer.6.inst.3.type="chord" se.pat.ringer.6.inst.3.value="51" se.pat.ringer.6.inst.4.type="chord" se.pat.ringer.6.inst.4.value="52" se.pat.ringer.6.inst.5.type="chord" se.pat.ringer.6.inst.5.value="51" se.pat.ringer.6.inst.6.type="chord" se.pat.ringer.6.inst.6.value="52" se.pat.ringer.6.inst.7.type="chord" se.pat.ringer.6.inst.7.value="51" se.pat.ringer.6.inst.8.type="chord" se.pat.ringer.6.inst.8.value="52" se.pat.ringer.6.inst.9.type="chord" se.pat.ringer.6.inst.9.value="51" se.pat.ringer.6.inst.10.type="chord" se.pat.ringer.6.inst.10.value="52" se.pat.ringer.6.inst.11.type="silence" se.pat.ringer.6.inst.11.value="3000" se.pat.ringer.6.inst.12.type="branch" se.pat.ringer.6.inst.12.value="-11" />
<SHORT_DOUBLE_WARBLE_1 se.pat.ringer.7.name="High Double Trill" se.pat.ringer.7.inst.1.type="chord" se.pat.ringer.7.inst.1.value="51" se.pat.ringer.7.inst.2.type="chord" se.pat.ringer.7.inst.2.value="52" se.pat.ringer.7.inst.3.type="chord" se.pat.ringer.7.inst.3.value="51" se.pat.ringer.7.inst.4.type="chord" se.pat.ringer.7.inst.4.value="52" se.pat.ringer.7.inst.5.type="silence" se.pat.ringer.7.inst.5.value="200" se.pat.ringer.7.inst.6.type="chord" se.pat.ringer.7.inst.6.value="51" se.pat.ringer.7.inst.7.type="chord" se.pat.ringer.7.inst.7.value="52" se.pat.ringer.7.inst.8.type="chord" se.pat.ringer.7.inst.8.value="51" se.pat.ringer.7.inst.9.type="chord" se.pat.ringer.7.inst.9.value="52" se.pat.ringer.7.inst.10.type="silence" se.pat.ringer.7.inst.10.value="2000" se.pat.ringer.7.inst.11.type="branch" se.pat.ringer.7.inst.11.value="-10" />
<LONG_SINGLE_Gb3A4_MAJOR_WARBLE se.pat.ringer.8.name="Highest Trill" se.pat.ringer.8.inst.1.type="chord" se.pat.ringer.8.inst.1.value="40" se.pat.ringer.8.inst.2.type="chord" se.pat.ringer.8.inst.2.value="43" se.pat.ringer.8.inst.3.type="chord" se.pat.ringer.8.inst.3.value="40" se.pat.ringer.8.inst.4.type="chord" se.pat.ringer.8.inst.4.value="43" se.pat.ringer.8.inst.5.type="chord" se.pat.ringer.8.inst.5.value="40" se.pat.ringer.8.inst.6.type="chord" se.pat.ringer.8.inst.6.value="43" se.pat.ringer.8.inst.7.type="chord" se.pat.ringer.8.inst.7.value="40" se.pat.ringer.8.inst.8.type="chord" se.pat.ringer.8.inst.8.value="43" se.pat.ringer.8.inst.9.type="chord" se.pat.ringer.8.inst.9.value="40" se.pat.ringer.8.inst.10.type="chord" se.pat.ringer.8.inst.10.value="43" se.pat.ringer.8.inst.11.type="silence" se.pat.ringer.8.inst.11.value="3000" se.pat.ringer.8.inst.12.type="branch" se.pat.ringer.8.inst.12.value="-11" />
<SHORT_DOUBLE_Gb3A4_MAJOR_WARBLE se.pat.ringer.9.name="Highest Double Trill" se.pat.ringer.9.inst.1.type="chord" se.pat.ringer.9.inst.1.value="40" se.pat.ringer.9.inst.2.type="chord" se.pat.ringer.9.inst.2.value="43" se.pat.ringer.9.inst.3.type="chord" se.pat.ringer.9.inst.3.value="40" se.pat.ringer.9.inst.4.type="chord" se.pat.ringer.9.inst.4.value="43" se.pat.ringer.9.inst.5.type="silence" se.pat.ringer.9.inst.5.value="200" se.pat.ringer.9.inst.6.type="chord" se.pat.ringer.9.inst.6.value="40" se.pat.ringer.9.inst.7.type="chord" se.pat.ringer.9.inst.7.value="43" se.pat.ringer.9.inst.8.type="chord" se.pat.ringer.9.inst.8.value="40" se.pat.ringer.9.inst.9.type="chord" se.pat.ringer.9.inst.9.value="43" se.pat.ringer.9.inst.10.type="silence" se.pat.ringer.9.inst.10.value="2000" se.pat.ringer.9.inst.11.type="branch" se.pat.ringer.9.inst.11.value="-10" />
<SHORT_DOUBLE_E3_MAJOR se.pat.ringer.10.name="Beeble" se.pat.ringer.10.inst.1.type="chord" se.pat.ringer.10.inst.1.value="38" se.pat.ringer.10.inst.2.type="chord" se.pat.ringer.10.inst.2.value="39" se.pat.ringer.10.inst.3.type="chord" se.pat.ringer.10.inst.3.value="38" se.pat.ringer.10.inst.4.type="chord" se.pat.ringer.10.inst.4.value="38" se.pat.ringer.10.inst.5.type="silence" se.pat.ringer.10.inst.5.value="200" se.pat.ringer.10.inst.6.type="chord" se.pat.ringer.10.inst.6.value="38" se.pat.ringer.10.inst.7.type="chord" se.pat.ringer.10.inst.7.value="39" se.pat.ringer.10.inst.8.type="chord" se.pat.ringer.10.inst.8.value="38" se.pat.ringer.10.inst.9.type="chord" se.pat.ringer.10.inst.9.value="38" se.pat.ringer.10.inst.10.type="silence" se.pat.ringer.10.inst.10.value="2000" se.pat.ringer.10.inst.11.type="branch" se.pat.ringer.10.inst.11.value="-10" />
<SHORT_TRIPLE_C3E3G3_MAJOR_RAMP se.pat.ringer.11.name="Triplet" se.pat.ringer.11.inst.1.type="chord" se.pat.ringer.11.inst.1.value="34" se.pat.ringer.11.inst.2.type="chord" se.pat.ringer.11.inst.2.value="38" se.pat.ringer.11.inst.3.type="chord" se.pat.ringer.11.inst.3.value="41" se.pat.ringer.11.inst.4.type="silence" se.pat.ringer.11.inst.4.value="200" se.pat.ringer.11.inst.5.type="chord" se.pat.ringer.11.inst.5.value="34" se.pat.ringer.11.inst.6.type="chord" se.pat.ringer.11.inst.6.value="38" se.pat.ringer.11.inst.7.type="chord" se.pat.ringer.11.inst.7.value="41" se.pat.ringer.11.inst.8.type="silence" se.pat.ringer.11.inst.8.value="200" se.pat.ringer.11.inst.9.type="chord" se.pat.ringer.11.inst.9.value="34" se.pat.ringer.11.inst.10.type="chord" se.pat.ringer.11.inst.10.value="38" se.pat.ringer.11.inst.11.type="chord" se.pat.ringer.11.inst.11.value="41" se.pat.ringer.11.inst.12.type="silence" se.pat.ringer.11.inst.12.value="2700" se.pat.ringer.11.inst.13.type="branch" se.pat.ringer.11.inst.13.value="-12" />
<SHORT_DOUBLE_RINGBACK se.pat.ringer.12.name="Ringback-style" se.pat.ringer.12.inst.1.type="silence" se.pat.ringer.12.inst.1.value="100" se.pat.ringer.12.inst.2.type="chord" se.pat.ringer.12.inst.2.value="46" se.pat.ringer.12.inst.3.type="silence" se.pat.ringer.12.inst.3.value="200" se.pat.ringer.12.inst.4.type="chord" se.pat.ringer.12.inst.4.value="46" se.pat.ringer.12.inst.5.type="silence" se.pat.ringer.12.inst.5.value="2000" se.pat.ringer.12.inst.6.type="branch" se.pat.ringer.12.inst.6.value="-5" />
<SAMPLED_1 se.pat.ringer.13.name="Weezer" se.pat.ringer.13.inst.1.type="sampled" se.pat.ringer.13.inst.1.value="2" se.pat.ringer.13.inst.2.type="silence" se.pat.ringer.13.inst.2.value="3000" se.pat.ringer.13.inst.3.type="branch" se.pat.ringer.13.inst.3.value="-2" />
<SAMPLED_2 se.pat.ringer.14.name="WarChant" se.pat.ringer.14.inst.1.type="sampled" se.pat.ringer.14.inst.1.value="3" se.pat.ringer.14.inst.2.type="silence" se.pat.ringer.14.inst.2.value="3000" se.pat.ringer.14.inst.3.type="branch" se.pat.ringer.14.inst.3.value="-2" />
<SAMPLED_3 se.pat.ringer.15.name="Fox" se.pat.ringer.15.inst.1.type="sampled" se.pat.ringer.15.inst.1.value="4" se.pat.ringer.15.inst.2.type="silence" se.pat.ringer.15.inst.2.value="3000" se.pat.ringer.15.inst.3.type="branch" se.pat.ringer.15.inst.3.value="-2" />
<SAMPLED_4 se.pat.ringer.16.name="" se.pat.ringer.16.inst.1.type="sampled" se.pat.ringer.16.inst.1.value="5" se.pat.ringer.16.inst.2.type="silence" se.pat.ringer.16.inst.2.value="3000" se.pat.ringer.16.inst.3.type="branch" se.pat.ringer.16.inst.3.value="-2" />
<SAMPLED_5 se.pat.ringer.17.name="" se.pat.ringer.17.inst.1.type="sampled" se.pat.ringer.17.inst.1.value="6" se.pat.ringer.17.inst.2.type="silence" se.pat.ringer.17.inst.2.value="3000" se.pat.ringer.17.inst.3.type="branch" se.pat.ringer.17.inst.3.value="-2" />
<SAMPLED_6 se.pat.ringer.18.name="" se.pat.ringer.18.inst.1.type="sampled" se.pat.ringer.18.inst.1.value="7" se.pat.ringer.18.inst.2.type="silence" se.pat.ringer.18.inst.2.value="3000" se.pat.ringer.18.inst.3.type="branch" se.pat.ringer.18.inst.3.value="-2" />
<SAMPLED_7 se.pat.ringer.19.name="" se.pat.ringer.19.inst.1.type="sampled" se.pat.ringer.19.inst.1.value="8" se.pat.ringer.19.inst.2.type="silence" se.pat.ringer.19.inst.2.value="3000" se.pat.ringer.19.inst.3.type="branch" se.pat.ringer.19.inst.3.value="-2" />
<SAMPLED_8 se.pat.ringer.20.name="" se.pat.ringer.20.inst.1.type="sampled" se.pat.ringer.20.inst.1.value="9" se.pat.ringer.20.inst.2.type="silence" se.pat.ringer.20.inst.2.value="3000" se.pat.ringer.20.inst.3.type="branch" se.pat.ringer.20.inst.3.value="-2" />
<SAMPLED_9 se.pat.ringer.21.name="" se.pat.ringer.21.inst.1.type="sampled" se.pat.ringer.21.inst.1.value="10" se.pat.ringer.21.inst.2.type="silence" se.pat.ringer.21.inst.2.value="3000" se.pat.ringer.21.inst.3.type="branch" se.pat.ringer.21.inst.3.value="-2" />
<SAMPLED_10 se.pat.ringer.22.name="" se.pat.ringer.22.inst.1.type="sampled" se.pat.ringer.22.inst.1.value="11" se.pat.ringer.22.inst.2.type="silence" se.pat.ringer.22.inst.2.value="3000" se.pat.ringer.22.inst.3.type="branch" se.pat.ringer.22.inst.3.value="-2" />
</RINGER>
† The opinions expressed above are the personal opinions of the authors, not of HP. By using this site, you accept the <a href="https://www8.hp.com/us/en/terms-of-use.html" class="udrlinesmall">Terms of Use</a> and <a href="/t5/custom/page/page-id/hp.rulespage" class="udrlinesmall"> Rules of Participation</a>.