Failed Registration VVX300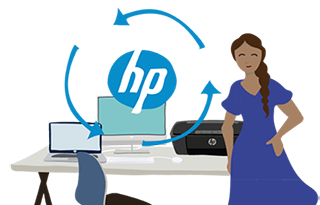 Create an account on the HP Community to personalize your profile and ask a question
Your account also allows you to connect with HP support faster, access a personal dashboard to manage all of your devices in one place, view warranty information, case status and more.

Anonymous
Not applicable
HP Recommended
Hi
VVX300 failed registration with SFB server. I can login wiith the user via software but not with the phone.
Phone configured manually (not DHCP).
I below attach the log
0
001248.629|WADSe|3|00|kEWADReceivedWebTicket:Event(3) not found in Transition Table for state
001248.629|WADSe|2|00|<\SM>(-1)(0x1356ef0):Ctx((551),(3),Ticks(0))
001248.629|WADSe|2|00|<SM>(-1)(0x1356ef0):Ctx((551),(7)kBaseEventStop,Ticks(0))
001248.629|WADSe|2|00|<\SM>(-1)(0x1356ef0):Ctx((551),(-1),Ticks(0))
001248.742|ec |4|00|[EWS WebTicket] Stopped web ticket service
001248.745|ec |4|00|Stopped access token service
001252.660|cfg |4|00|Prov|CfgDhcpInformControl::ExtractOptions: DHCP ACK message failed initial validation. Skipping parsing of DHCP options.
001252.710|cfg |4|00|Prov|CfgDhcpInformControl::ExtractOptions: DHCP ACK message failed initial validation. Skipping parsing of DHCP options.
001300.660|cfg |4|00|Prov|CfgDhcpInformControl::ExtractOptions: DHCP ACK message failed initial validation. Skipping parsing of DHCP options.
001300.710|cfg |4|00|Prov|CfgDhcpInformControl::ExtractOptions: DHCP ACK message failed initial validation. Skipping parsing of DHCP options.
001303.611|sip |4|00|doDnsListLookup(tcp): doDnsSrvLookupForARecordList 'lynclab.com' found no records
001303.611|sip |4|00|doDnsListLookup(tls): doDnsSrvLookupForARecordList 'lynclab.com' found no records
001303.612|sip |4|00|doDnsListLookup(tcp): doDnsSrvLookupForARecordList 'lynclab.com' found no records
001303.613|sip |4|00|doDnsListLookup(tls): doDnsSrvLookupForARecordList 'sipinternal.lynclab.com' found no records
001303.613|sip |4|00|doDnsListLookup(tcp): doDnsSrvLookupForARecordList 'sipinternal.lynclab.com' found no records
001303.614|sip |4|00|doDnsListLookup(tls): doDnsSrvLookupForARecordList 'sip.lynclab.com' found no records
001303.614|sip |4|00|doDnsListLookup(tcp): doDnsSrvLookupForARecordList 'sip.lynclab.com' found no records
001303.614|sip |4|00|doDnsListLookup(tls): doDnsSrvLookupForARecordList 'sipexternal.lynclab.com' found no records
001303.614|sip |4|00|doDnsListLookup(tcp): doDnsSrvLookupForARecordList 'sipexternal.lynclab.com' found no records
001303.615|sip |4|00|doDnsListLookup(tls): doDnsSrvLookupForARecordList 'autodiscover.lynclab.com' found no records
001303.615|sip |4|00|doDnsListLookup(tcp): doDnsSrvLookupForARecordList 'autodiscover.lynclab.com' found no records
001303.615|sip |4|00|doDnsListLookup(tcp): doDnsSrvLookupForARecordList 'autodiscover.lynclab.com' found no records
001303.884|sip |4|00|MakeTlsConnection: SSL_connect error 1
001303.884|sip |4|00|MakeTlsConnection: connection failed error -1
001303.885|sip |4|00|Registration failed User: alberto.morano, Error Code:480 Temporarily not available
001303.885|cfg |4|00|RT|pps is setting Login Credentials to valid
001303.886|proxy|2|00|CProxyService:: Received Request on Proxy Service
001303.886|proxy|2|00|CProxyService:: Forwarding Request to AuthSvc, TransactionID[646702898]
001303.886|AuthS|2|00|Request(-1)AuthSvc,(103)AuthServiceRCMsgKey,(-1)proxyService,(1001)AuthRsp,(Expiry,TransactionId,Time,Type):(120000,646702898,981,0)IndicationLevel:(200)
001303.887|proxy|3|00|proxyService's Ticked,Reason(Internal),Count/Size(1/1),Stop? (No)
001303.887|proxy|3|00|proxyService's Timer,Running(0),Start(120000)
001303.887|proxy|2|00|Proxy Saved Req: xnid(646702898),id(0x1357f48),expiry(120000)
001303.888|AuthS|2|00|Policy Dest:(201)AuthServicePolicyServiceKey:(103)AuthServiceRCMsgKey:(205)AuthSvcAOServiceRequestKey
Caller Service(-1):IndicationCode(0)
,TransactionID(646702898)
001303.889|AuthS|2|00|Policy Dest:(201)AuthServicePolicyServiceKey:(103)AuthServiceRCMsgKey:(206)AuthSvcAOServiceReplyKey
Caller Service(-1):IndicationCode(200)Got RC via LDAP CA
,TransactionID(646702898)
001303.889|AuthS|2|00|Reqponse(-1)AuthSvc,(103)AuthServiceRCMsgKey,(-1)proxyService,(1001)AuthRsp,(Expiry,TransactionId,Time,Type):(-1,646702898,981,1)IndicationCode:(200)Got RC via LDAP CA
001303.890|proxy|2|00|CProxyService:: Recieved Response, TransactionID[646702898]
001303.890|proxy|2|00|CProxyService:: Returning Response to Requester, TransactionID[646702898]
001303.905|tls |*|00|Custom application CA certificate 6 has been removed from config
001303.909|tls |*|00|Saving new Custom application CA certificate 6
001303.909|tls |*|00|New Certificate Common Name 'lynclab-SRV-DC01-CA' Fingerprint '4D:7C:58:23:27:1A:9E:C1:DC:8E:77:99:9F:48:52:74:F6:A4:0C:04'
001303.909|tls |*|00|Old Certificate Common Name 'lynclab-SRV-DC01-CA' Fingerprint '4D:7C:58:23:27:1A:9E:C1:DC:8E:77:99:9F:48:52:74:F6:A4:0C:04'
001303.919|proxy|2|00|Proxy deleted Req: xnid(646702898),id(0x1357f48)
001304.004|btoe |4|00|PC port status is Down. Can not start BToE manager
001317.682|cfg |4|00|Prov|CfgDhcpInformControl::ExtractOptions: DHCP ACK message failed initial validation. Skipping parsing of DHCP options.
001317.730|cfg |4|00|Prov|CfgDhcpInformControl::ExtractOptions: DHCP ACK message failed initial validation. Skipping parsing of DHCP options.
001325.682|cfg |4|00|Prov|CfgDhcpInformControl::ExtractOptions: DHCP ACK message failed initial validation. Skipping parsing of DHCP options.
001325.730|cfg |4|00|Prov|CfgDhcpInformControl::ExtractOptions: DHCP ACK message failed initial validation. Skipping parsing of DHCP options.
001328.631|sip |4|00|doDnsListLookup(tcp): doDnsSrvLookupForARecordList 'lynclab.com' found no records
001328.631|sip |4|00|doDnsListLookup(tls): doDnsSrvLookupForARecordList 'lynclab.com' found no records
001328.632|sip |4|00|doDnsListLookup(tcp): doDnsSrvLookupForARecordList 'lynclab.com' found no records
001328.632|sip |4|00|doDnsListLookup(tls): doDnsSrvLookupForARecordList 'sipinternal.lynclab.com' found no records
001328.633|sip |4|00|doDnsListLookup(tcp): doDnsSrvLookupForARecordList 'sipinternal.lynclab.com' found no records
001328.633|sip |4|00|doDnsListLookup(tls): doDnsSrvLookupForARecordList 'sip.lynclab.com' found no records
001328.633|sip |4|00|doDnsListLookup(tcp): doDnsSrvLookupForARecordList 'sip.lynclab.com' found no records
001328.633|sip |4|00|doDnsListLookup(tls): doDnsSrvLookupForARecordList 'sipexternal.lynclab.com' found no records
001328.634|sip |4|00|doDnsListLookup(tcp): doDnsSrvLookupForARecordList 'sipexternal.lynclab.com' found no records
001328.634|sip |4|00|doDnsListLookup(tls): doDnsSrvLookupForARecordList 'autodiscover.lynclab.com' found no records
001328.634|sip |4|00|doDnsListLookup(tcp): doDnsSrvLookupForARecordList 'autodiscover.lynclab.com' found no records
001328.635|sip |4|00|doDnsListLookup(tcp): doDnsSrvLookupForARecordList 'autodiscover.lynclab.com' found no records
001328.893|sip |4|00|MakeTlsConnection: SSL_connect error 1
001328.894|sip |4|00|MakeTlsConnection: connection failed error -1
001328.902|btoe |4|00|PC port status is Down. Can not start BToE manager
001410.682|cfg |4|00|Prov|CfgDhcpInformControl::ExtractOptions: DHCP ACK message failed initial validation. Skipping parsing of DHCP options.
001410.730|cfg |4|00|Prov|CfgDhcpInformControl::ExtractOptions: DHCP ACK message failed initial validation. Skipping parsing of DHCP options.
001418.682|cfg |4|00|Prov|CfgDhcpInformControl::ExtractOptions: DHCP ACK message failed initial validation. Skipping parsing of DHCP options.
001418.730|cfg |4|00|Prov|CfgDhcpInformControl::ExtractOptions: DHCP ACK message failed initial validation. Skipping parsing of DHCP options.
001421.631|sip |4|00|doDnsListLookup(tcp): doDnsSrvLookupForARecordList 'lynclab.com' found no records
001421.631|sip |4|00|doDnsListLookup(tls): doDnsSrvLookupForARecordList 'lynclab.com' found no records
001421.632|sip |4|00|doDnsListLookup(tcp): doDnsSrvLookupForARecordList 'lynclab.com' found no records
001421.632|sip |4|00|doDnsListLookup(tls): doDnsSrvLookupForARecordList 'sipinternal.lynclab.com' found no records
001421.633|sip |4|00|doDnsListLookup(tcp): doDnsSrvLookupForARecordList 'sipinternal.lynclab.com' found no records
001421.633|sip |4|00|doDnsListLookup(tls): doDnsSrvLookupForARecordList 'sip.lynclab.com' found no records
001421.633|sip |4|00|doDnsListLookup(tcp): doDnsSrvLookupForARecordList 'sip.lynclab.com' found no records
001421.633|sip |4|00|doDnsListLookup(tls): doDnsSrvLookupForARecordList 'sipexternal.lynclab.com' found no records
001421.634|sip |4|00|doDnsListLookup(tcp): doDnsSrvLookupForARecordList 'sipexternal.lynclab.com' found no records
001421.634|sip |4|00|doDnsListLookup(tls): doDnsSrvLookupForARecordList 'autodiscover.lynclab.com' found no records
001421.635|sip |4|00|doDnsListLookup(tcp): doDnsSrvLookupForARecordList 'autodiscover.lynclab.com' found no records
001421.635|sip |4|00|doDnsListLookup(tcp): doDnsSrvLookupForARecordList 'autodiscover.lynclab.com' found no records
001421.894|sip |4|00|MakeTlsConnection: SSL_connect error 1
001421.894|sip |4|00|MakeTlsConnection: connection failed error -1
001421.903|btoe |4|00|PC port status is Down. Can not start BToE manager
001503.880|proxy|3|00|proxyService's Ticked,Reason(Timer),Count/Size(1/1),Stop? (Yes)
001519.682|cfg |4|00|Prov|CfgDhcpInformControl::ExtractOptions: DHCP ACK message failed initial validation. Skipping parsing of DHCP options.
001519.730|cfg |4|00|Prov|CfgDhcpInformControl::ExtractOptions: DHCP ACK message failed initial validation. Skipping parsing of DHCP options.
001527.682|cfg |4|00|Prov|CfgDhcpInformControl::ExtractOptions: DHCP ACK message failed initial validation. Skipping parsing of DHCP options.
001527.730|cfg |4|00|Prov|CfgDhcpInformControl::ExtractOptions: DHCP ACK message failed initial validation. Skipping parsing of DHCP options.
001530.631|sip |4|00|doDnsListLookup(tcp): doDnsSrvLookupForARecordList 'lynclab.com' found no records
001530.632|sip |4|00|doDnsListLookup(tls): doDnsSrvLookupForARecordList 'lynclab.com' found no records
001530.632|sip |4|00|doDnsListLookup(tcp): doDnsSrvLookupForARecordList 'lynclab.com' found no records
001530.633|sip |4|00|doDnsListLookup(tls): doDnsSrvLookupForARecordList 'sipinternal.lynclab.com' found no records
001530.633|sip |4|00|doDnsListLookup(tcp): doDnsSrvLookupForARecordList 'sipinternal.lynclab.com' found no records
001530.634|sip |4|00|doDnsListLookup(tls): doDnsSrvLookupForARecordList 'sip.lynclab.com' found no records
001530.634|sip |4|00|doDnsListLookup(tcp): doDnsSrvLookupForARecordList 'sip.lynclab.com' found no records
001530.634|sip |4|00|doDnsListLookup(tls): doDnsSrvLookupForARecordList 'sipexternal.lynclab.com' found no records
001530.634|sip |4|00|doDnsListLookup(tcp): doDnsSrvLookupForARecordList 'sipexternal.lynclab.com' found no records
001530.635|sip |4|00|doDnsListLookup(tls): doDnsSrvLookupForARecordList 'autodiscover.lynclab.com' found no records
001530.635|sip |4|00|doDnsListLookup(tcp): doDnsSrvLookupForARecordList 'autodiscover.lynclab.com' found no records
001530.635|sip |4|00|doDnsListLookup(tcp): doDnsSrvLookupForARecordList 'autodiscover.lynclab.com' found no records
001530.895|sip |4|00|MakeTlsConnection: SSL_connect error 1
001530.896|sip |4|00|MakeTlsConnection: connection failed error -1
001530.904|btoe |4|00|PC port status is Down. Can not start BToE manager
Thanks in advance 🙂
† The opinions expressed above are the personal opinions of the authors, not of HP. By using this site, you accept the <a href="https://www8.hp.com/us/en/terms-of-use.html" class="udrlinesmall">Terms of Use</a> and <a href="/t5/custom/page/page-id/hp.rulespage" class="udrlinesmall"> Rules of Participation</a>.