Notebook Operating System and Recovery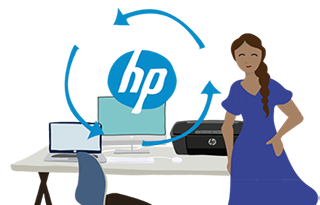 Create an account on the HP Community to personalize your profile and ask a question
Your account also allows you to connect with HP support faster, access a personal dashboard to manage all of your devices in one place, view warranty information, case status and more.
HP Recommended
Product:
OMEN Laptop - 15-en0013dx
Operating System:
Microsoft Windows 11
I keep getting BSOD in my HP Omen. I do not know what the issue is. Please help me diagnose it. I am attaching the DUMP file of my latest BSOD which was hypervisor error.
Microsoft (R) Windows Debugger Version 10.0.25136.1001 AMD64
Copyright (c) Microsoft Corporation. All rights reserved.


Loading Dump File [C:\Windows\MEMORY.DMP]
Kernel Bitmap Dump File: Kernel address space is available, User address space may not be available.

Dump completed successfully, progress percentage: 100


************* Path validation summary **************
Response                         Time (ms)     Location
Deferred                                       srv*
Symbol search path is: srv*
Executable search path is: 
Windows 10 Kernel Version 22000 MP (16 procs) Free x64
Product: WinNt, suite: TerminalServer SingleUserTS Personal
Edition build lab: 22000.1.amd64fre.co_release.210604-1628
Machine Name:
Kernel base = 0xfffff800`0f800000 PsLoadedModuleList = 0xfffff800`10429730
Debug session time: Mon Aug  8 23:54:27.124 2022 (UTC + 5:30)
System Uptime: 0 days 12:02:00.235
Loading Kernel Symbols
...............................................................
................................................................
................................................................
.................................
Loading User Symbols

Loading unloaded module list
................
For analysis of this file, run 

!analyze -v

nt!KeBugCheckEx:
fffff800`0fc17d20 48894c2408      mov     qword ptr [rsp+8],rcx ss:0018:ffffde00`f690fcb0=0000000000020001
1: kd> !analyze -v
*******************************************************************************
*                                                                             *
*                        Bugcheck Analysis                                    *
*                                                                             *
*******************************************************************************

HYPERVISOR_ERROR (20001)
The hypervisor has encountered a fatal error.
Arguments:
Arg1: 0000000000000011
Arg2: 00000000002616f3
Arg3: 0000000000001005
Arg4: ffffe800017a5a30

Debugging Details:
------------------


KEY_VALUES_STRING: 1

    Key  : Analysis.CPU.mSec
    Value: 1984

    Key  : Analysis.DebugAnalysisManager
    Value: Create

    Key  : Analysis.Elapsed.mSec
    Value: 2014

    Key  : Analysis.Init.CPU.mSec
    Value: 483

    Key  : Analysis.Init.Elapsed.mSec
    Value: 3276

    Key  : Analysis.Memory.CommitPeak.Mb
    Value: 104

    Key  : Bugcheck.Code.DumpHeader
    Value: 0x20001

    Key  : Bugcheck.Code.KiBugCheckData
    Value: 0x20001

    Key  : Bugcheck.Code.Register
    Value: 0x20001

    Key  : Dump.Attributes.AsUlong
    Value: 1800

    Key  : WER.OS.Branch
    Value: co_release

    Key  : WER.OS.Timestamp
    Value: 2021-06-04T16:28:00Z

    Key  : WER.OS.Version
    Value: 10.0.22000.1


FILE_IN_CAB:  MEMORY.DMP

DUMP_FILE_ATTRIBUTES: 0x1800

BUGCHECK_CODE:  20001

BUGCHECK_P1: 11

BUGCHECK_P2: 2616f3

BUGCHECK_P3: 1005

BUGCHECK_P4: ffffe800017a5a30

PROCESS_NAME:  System

STACK_TEXT:  
ffffde00`f690fca8 fffff800`0fd4723b     : 00000000`00020001 00000000`00000011 00000000`002616f3 00000000`00001005 : nt!KeBugCheckEx
ffffde00`f690fcb0 fffff800`0fc5af1e     : 00000000`00000000 fffff800`0fa088ec ffffde00`f687d340 ffffde00`f690fd30 : nt!HvlSkCrashdumpCallbackRoutine+0x6b
ffffde00`f690fcf0 fffff800`0fc23e82     : 00000000`00000000 ffffde00`f690fef0 00000000`00000000 00000000`00000000 : nt!KiProcessNMI+0x2530be
ffffde00`f690fd30 fffff800`0fc23c03     : 00000000`00000000 00000000`00000000 00000000`00000000 00000000`00000000 : nt!KxNmiInterrupt+0x82
ffffde00`f690fe70 fffff800`0fb998fd     : ffff8004`5c2b9880 fffff800`5b3815b7 ffffde00`f6880180 00000000`00000000 : nt!KiNmiInterrupt+0x243
fffff381`17e29590 fffff800`0fab5eb1     : 00000000`000000cb ffff8004`54b10000 ffffde00`f6880180 00000000`000000cb : nt!PpmIdleGuestExecute+0x1d
fffff381`17e295d0 fffff800`0fab56c6     : 00000000`00000000 fffff800`0fb1aaca 00000000`00000000 00000000`002a4de2 : nt!PpmIdleExecuteTransition+0x661
fffff381`17e29a70 fffff800`0fc1bc24     : 00000000`00000000 ffffde00`f688c440 ffff8004`6c3aa080 00000000`00001790 : nt!PoIdle+0x3a6
fffff381`17e29c40 00000000`00000000     : fffff381`17e2a000 fffff381`17e24000 00000000`00000000 00000000`00000000 : nt!KiIdleLoop+0x54


SYMBOL_NAME:  nt!HvlSkCrashdumpCallbackRoutine+6b

MODULE_NAME: 

nt



IMAGE_NAME:  ntkrnlmp.exe

STACK_COMMAND:  .cxr; .ecxr ; kb

BUCKET_ID_FUNC_OFFSET:  6b

FAILURE_BUCKET_ID:  0x20001_11_2616f3_nt!HvlSkCrashdumpCallbackRoutine

OS_VERSION:  10.0.22000.1

BUILDLAB_STR:  co_release

OSPLATFORM_TYPE:  x64

OSNAME:  Windows 10

FAILURE_ID_HASH:  {c22f80b4-5de8-55f4-9b0e-5dd6e92e03fd}

Followup:     MachineOwner
---------
† The opinions expressed above are the personal opinions of the authors, not of HP. By using this site, you accept the <a href="https://www8.hp.com/us/en/terms-of-use.html" class="udrlinesmall">Terms of Use</a> and <a href="/t5/custom/page/page-id/hp.rulespage" class="udrlinesmall"> Rules of Participation</a>.