Discussion Boards

Open Menu

Discussion Boards

Open Menu

Blogs

Open Menu
Blog Options
Mark all as New

Mark all as Read

Float this item to the top

Subscribe

Bookmark

Invite a Friend
Welcome to the HP Expert Program
Overview of the Expert Program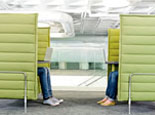 Calling all gadget gurus, hardware heroes and software savants! Destroyers of bugs, fixers of frustrations, and bringers of smiles, unite! You have come to the right place. You may just have what it takes to be an HP Expert.
Being an HP Expert is an immensely rewarding experience. You'll connect with other like-minded professionals to help people all over the world get the most out of their technology. But becoming an HP Expert is not for everyone—it requires a commitment of time and energy, the desire to help others, and plenty of problem-solving passion. A little competitive spirit doesn't hurt either.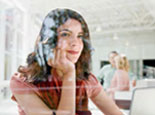 It's good to be the Expert.

It's great to be an HP Expert.
Earning the opportunity to participate in the HP Expert Program is an immensely rewarding experience. There aren't many other places where you can proudly share your expertise and passion for HP products and all things tech. When you start easing people's frustration and making their lives easier, you'll understand how much your knowledge really matters, and you may even get that "pay-it-forward" feeling.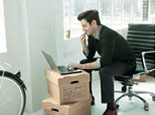 We love having you as part of our forum community, and we hope you're enjoying the experience. By posting in our forum, you are developing an online reputation. What you write and how you write it is permanent.
We want to help you create the very best online reputation possible and have complied some tips for you.
If you have any questions, reach out to the forum administrators, moderators, or other HP Experts.