Discussion Boards

Open Menu

Discussion Boards

Open Menu

Blogs

Open Menu

HP Notebook Battery Recall and Replacement

Open Menu

HP Notebook Battery Recall and Replacement

Open Menu

In cooperation with various government regulatory agencies, HP has announced an expansion of its June 2016 worldwide voluntary safety recall and replacement program for certain notebook batteries. Additional batteries are affected.
>

>

>

Helpful tools and links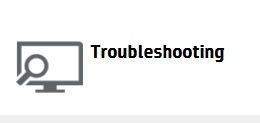 This page is designed to share helpful information to save you time when you are looking for an answer. It may be a question on the media available on a laptop or a diagnostic tool to troubleshoot a printer issue.
If you come across another helpful source, please let us know in the Inner Circle, the private board where experts, HP engineers, and forum administrators congregate.
Partner Services Media Library
The Partner Services Media Library features animations and videos illustrating service and support procedures for many HP products. This just-in-time training tool allows users to quickly identify and access the information needed to assist with teardown, part replacement, assembly and other common hardware procedures.
If you need help fixing common printer problems, check out HP Printer Diagnostics to quickly access and download free diagnostic tools. Please remember that these diagnostic tools do not support the Mac OS.
An HP employee pulled together some of the top issues that people post on the Forum and provided helpful documents addressing this issue. Note: Access to this site is through the Inner Circle, which is restricted to HP Experts.
HP System Diagnostics is a Unified Extensible Firmware Interface (UEFI) based hardware diagnostics program that is used to validate if a system is functional enough to start up the operating system.
HP Support Assistant is an HP application that can help you optimize your PC performance and resolve problems with automated updates and tune-ups, troubleshooting tools, online technical content, and several assistance options.