Discussion Boards

Open Menu

Discussion Boards

Open Menu

Blogs

Open Menu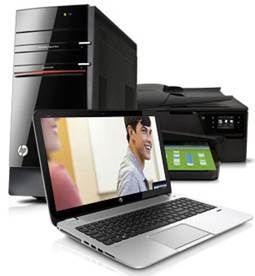 To help make our experts even more effective in helping others, we lend out new HP technology to the most active members of the community.
Here is an overview of how the program works:
After you sign a loan agreement, HP sends products and supplies to use for a year.
Over the course of the year, use the products at your convenience to familiarize yourself with HP's latest software and products.
At the end of the year, donate the products to a charity of your choice unless HP requests the product be returned.
Please note that if you receive a product and then post comments about your experience with the product, you must comply with Federal Trade Commission guidelines on disclosures. You are required to let people know at the beginning of your post that HP provided the product for your use. You can read more about it in the .com Disclosures report from March 2013.
A suggested disclaimer is listed below.
As a top contributor to the HP Consumer Support Forums, HP provides me access to the [INSERT PRODUCT NAME] at no charge so I may better respond to the questions raised on the Forum.
You only need to use the disclaimer if you are sharing your opinion on the product and could influence another person's buying decision.
While it is our intent to send out products on a yearly basis, there is no guarantee that this program will continue into the future. Also, not all experts will qualify for product loans. If you have questions on if you qualify, please contact your HP Support Forum Community Manager.