Discussion Boards

Open Menu

Discussion Boards

Open Menu

Blogs

Open Menu

HP Notebook Battery Recall and Replacement

Open Menu

HP Notebook Battery Recall and Replacement

Open Menu

In cooperation with various government regulatory agencies, HP has announced an expansion of its June 2016 worldwide voluntary safety recall and replacement program for certain notebook batteries. Additional batteries are affected.
>

>

>

Request a caricature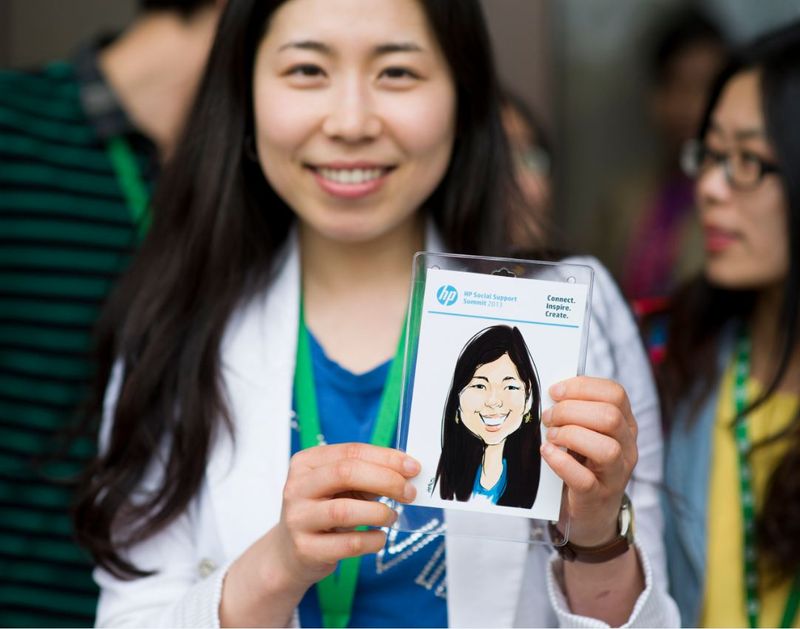 Congratulations. You've worked hard. You've dedicated yourself to a life of technology. Everything you've done has been for this—you will now become a cartoon!
With your caricature, you will take your place alongside an esteemed group of professionals distinguished by their powerful brains and comically exaggerated noses and ears. When you start using your caricature, people everywhere will be in awe of your cartoon likeness, wondering how they, too, can achieve such greatness.
Getting a caricature is simple. Provide the information below and email it to your HP Support Forum Community Manager.
Caricature Information
Name

Email

Expert screen name

Language

A headshot photo that clearly shows your face. The better the picture, the more that the artist has to work with!
Photo Requirements Overlay
To ensure that we get your caricature to you as soon as possible, your photo submission must meet the following requirements:
Color photo
Face shot (front-facing)
300 dpi or High-resolution photo
4 x 6 inches (or similar)
Eye and hair color must be visible
jpeg format
Naming the file name
Save your photo file with your last name, first name, and the language of the forum you participate in:
Last Name_First Name_Language Community.
For example: SMITH_SIOBHAN_ENGLISH.JPG or BROWN_KELLIE_PORTUGUESE.JPG
Once you've submitted your caricature request to your Admin or Expert Program manager, we'll get the artist going. When our artists have finished your new and improved look, we'll send the file to your email address. It takes anywhere from two to three weeks.
Thanks. And congrats again. Welcome to the party.
If you have further questions about caricatures, please contact your HP Support Forum Community Manager.